The Colombian novelist Gabriel Garcia Marquez said, "The heart's memory eliminates the bad and magnifies the good, and…. Thanks to this artifice we manage to endure the burden of the past''.
I first met Harcourt Adukeh many years ago. I remember him as a very handsome young man, shy but ambitious and promising. He was as we say in Nigeria half oyibo, even though he is not a molato, he has the physical appearance of one, like his cousin Ben Bruce and like their distance "nephew" Barak Obama.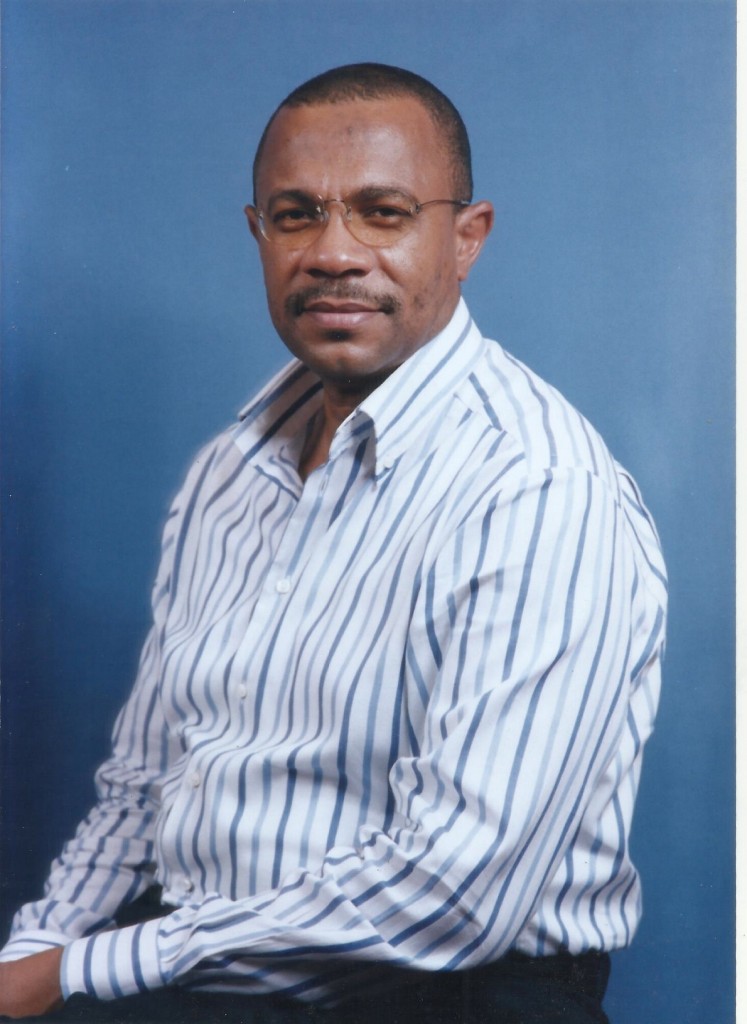 At the time, Rivers State, especially Port Harcourt to me was like London. Everywhere was beautiful, everybody was happy, there was peace and happiness. Then walked in Harcourt into our family. He married my beloveth cousin; Sweet Ebi Mabintion.  Sweet was one of the most beautiful girls in Port Harcourt at the time, educated and visible; family background, beauty and was also playing hockey, in fact she represented Rivers State at many competition. Harcourt knew what he was looking for, beauty and brain.
So Harcourt became my in-law, but today I can proudly say Harcourt is to me first a friend, a brother and in-law. There are three friendships that are advantageous and there are three that are injurious. Friendship with the upright, friendship with the sincere and friendship with the man of much observation-these are advantageous; friendship with man of specious airs, friendship with the insinuatingly soft, and friendship with the glib-tongued-these are injurious. Arch Harcourt Adukeh belongs to the first category, a friend of all time.
Ecclesiastics' 6, defines Amb. Harcourt Adukeh in clear terms when it says "A faithful friend is a strong defence and he that hath found such a one hath found a treasure". I am a testimony of Harcourt's faithfulness. I believe my testimony is shared by two great men I admire very much; His Excellency General Anthony Ukpo rtd and Barrister O.C.J. Okocha SAN, Gen. Anthony Ukpo who was one time Military Governor of Rivers State who appointed Harcourt in to the Rivers State Executive Council as Commissioner for Works and OCJ Okocha who was also later became Commissioner for Justice and Attorney-General. These two gentlemen both have risen to the pinnacle of their careers, one military and the other Law. So also is Harcourt. All of us believe in the Sincerity of Harcourt's friendship. Francis Bacon in De Augmentis Scientiarum was right when he wrote that "The worst solitude is to be destitute of sincere friendship".
I became very close with Harcourt, when I returned from overseas after obtaining my degrees. Harcourt was an embodiment of inspiration and hope and encouragement. I am surprised on how I gradually became dependent on his judgement on a number of compelling issues. When Bayelsa was created and I became commissioner, I consulted Harcourt virtually on every subject of governance, protocol and politics of the work place, always bearing in mind that Harcourt, himself having served as commissioner is qualified to be my teacher and mentor, and to GOD BE THE GLORY Harcourt did a damn good job.
The English lexicographer Samuel Johnson (1709-1784) said, "Nobody can write the life of a man, but those who have eat and drunk and lived in social intercourse with him". I have had the privilege of knowing, working and playing with Harcourt. He is a fine, intelligent hardworking man. A man of character, Trust and Integrity, I do have personal testimonies; when I was going through difficulties in life at a time and I needed a friend to take care of my valuables and to keep an eye on my family it was Harcourt I turned to. When I needed to talk frankly and honestly, and some time as we say true confession it was to Harcourt I turned to.
Amb. Harcourt Adukeh is a true expression of the English Novelist, Dinsah Mulock Craik (1826-1887) who said, "Oh, the comfort- the inexpressible comfort of feeling safe with a person having neither to weigh thoughts, nor measure words, but pouring them all out, just as they are, chaff and grain together; knowing that a faithful hand will take and sift them-keep what is worth keeping – and with the breath of kindness blow the rest away" this a true definition of Harcourt. Very shy, unassuming, humble yet always there, always available. Over the years having known Harcourt, I am safe to say I have chosen Harcourt as my friend. Abbe Jacques Delille is right, "fate chooses our relatives we choose our friends".
I completely agree with Charles Caleb Colton "man is an embodied paradox, a bundle of contradictions" yet I dare say Harcourt is a combination of home and work and service. One of his greatest strength is his wife, Sweet. Sweet herself is one of the finest of wives I have known; a great cook, entertainer, and comforter-Afinavie, Somgba!
One of the sources of Harcourt's happiness and success is Sweet. Samuel Butler "defines" Harcourt accurately, "Nothing flatters a man as much as the happiness of his wife; he is always proud of himself as the source of it" Man's best possession is a sympathetic wife.
Amb. Arch. Harcourt Adukeh was born on the 4th of February, 1955 at Akassa Bayelsa State. He studied Architecture at the University Of Tennessee at Knoxwille in the United State of America. Since graduation he has practiced and mastered his profession to become one of the best Architects in Modern Nigeria.
Ted Levitt said "The future belongs to the people who see possibilities before they become oblivious" Arch Harcourt Adukeh set up his own company on returning to Nigeria. Arch Harcourt Adukeh is the Managing Director of a multimillion construction company – Megastar Technical and Construction Company Limited and Quality Building Centre and Builder's Merchants Limited (QBC). Today his Architectural masterpiece and his construction works have added colour and prestige to our countries Landscape. Arch Harcourt Adukeh success lies in the statement of Shakespeare – "No legacy is so rich as honesty" and that of Benjamin Jowell "the best way to get things done is not to mind who gets the credit of doing them".
Arch Harcourt Adukeh's contribution to the development and progress of Rivers and Bayelsa State is emphasised so as to send the message home, but will be limiting his achievement which cuts across Nigeria and indeed Africa. Harcourt has chaired various master plan production and implementation committees, chaired many development committees; 1.5% Oil Derivation Committee (1989), Nigerian Institute of Architects, Rivers/Bayelsa State Chapter. He is a fellow of the Nigerian institute Of Architects.
Henry Wadsworth Longfellow in the Ladder of Saints Augustine said, "The heights by great men reached and kept were not attained by sudden flight, but they, while their companions slept, were toiled upward in the night".
This is Harcourt personified. Harcourt works real hard. In fact work is Harcourt's first name. Inspite of his busy business and family commitments he has continually given his life to the service of our country. Only recently Harcourt told me that he will give the rest of his life to concentrate his attention to fight cancer. He has set up a foundation to diligently pursue the fight against cancer
Amb. Arch. Harcourt Adukeh is recognized as a serious professional and a diplomat of repute. For upward of nine years, Amb. Harcourt Adukeh has been and is the Honorary Consul of the Canadian Government to Nigeria.
Some time honor comes late but it came. Last year a grateful Nation acknowledges his contributions by honoring him with one of Nigeria's highest honors; Member of the Federal Republic (MFR).
Though Harcourt's birthday is 4th February, as usual with my friend, he avoids loudness and vanity and birthday celebrations yet I agree with Sweet that we his friends and family should celebrate him. So come Saturday 21th March we will celebrate and count our blessings and thank and glorify God for giving to us a man of honor, love, friendship and service.