By Steve Azaiki
Chief DSP Alamieyeseigha was undergoing treatment in Dubai, when he and I spoke on the 3rd and 4th October, this year. We discussed political developments in Nigeria and the forthcoming governorship election in Bayelsa State. He assured me as usual that he was on the side of truth and that the Ijaw nation must stand united. Then, he called me on Monday, 5th October, but I missed his call. I returned his call in the evening, he informed me that he was back to Nigeria.  We discussed the rumour making the rounds that he was to face extradition to London. He was his normal self, except that he was interested in seeing me and would be in Yenagoa the next day.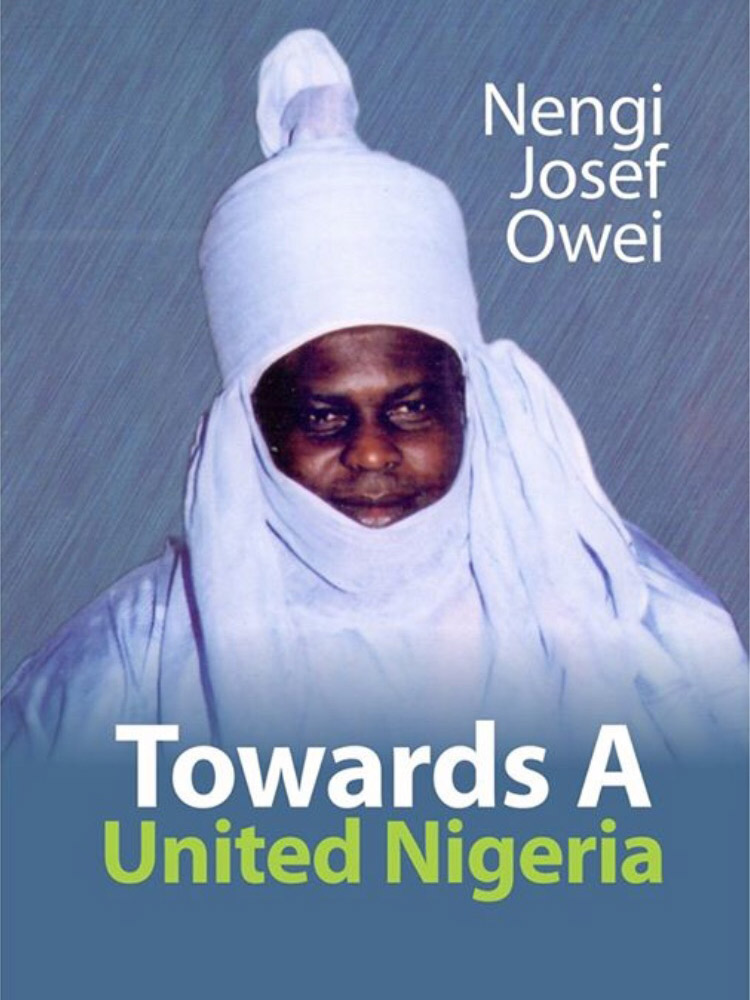 That night (Monday) I called Governor Seriake Dickson, to discuss Alamieyeseigha and the extradition rumour.  The Governor and I agreed that the rumour was locally generated, designed and calculated to embarrass Alamieyesigha. That same night, because it was too late, I decided against calling Alamieyesigha, but instead sent him a text message thus: "I discussed with the Governor, we do not see any reason for this rumour, we do not believe it. When you come I will go with you to see the Governor. Sir, can you come with the first flight, I am going with my friend to Agbor, to attend his mother's funeral."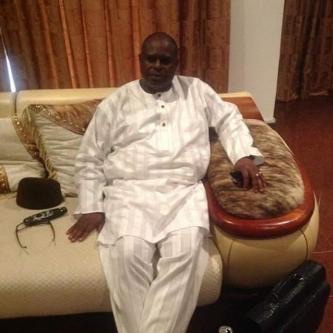 Chief Alamieyeseigha called me around 1.30 p.m. the following day, at that time I was already at Warri on my way to Agbor. Since I received the news of his death, I have often contemplated the fact that, if only I had seen him, he probably would not have died.
On Friday, 9th October, I had a very bad dream. In it, I saw a man holding a torch, he was giving a group of people direction, saying, "We are almost there, I am very tired, you guys should move ahead, that is the place. I will not go with you, because I have done everything to make this long journey possible. I have done it for you. Now, I will stay here and not allow the evil trees grow." By 5p.m. on Saturday, 10th October, I received news that Chief DSP Alamieyeseigha was gone. He did not arrive at the Promised Land with us. He stood there as the gatekeeper so that evil doers would not cross over.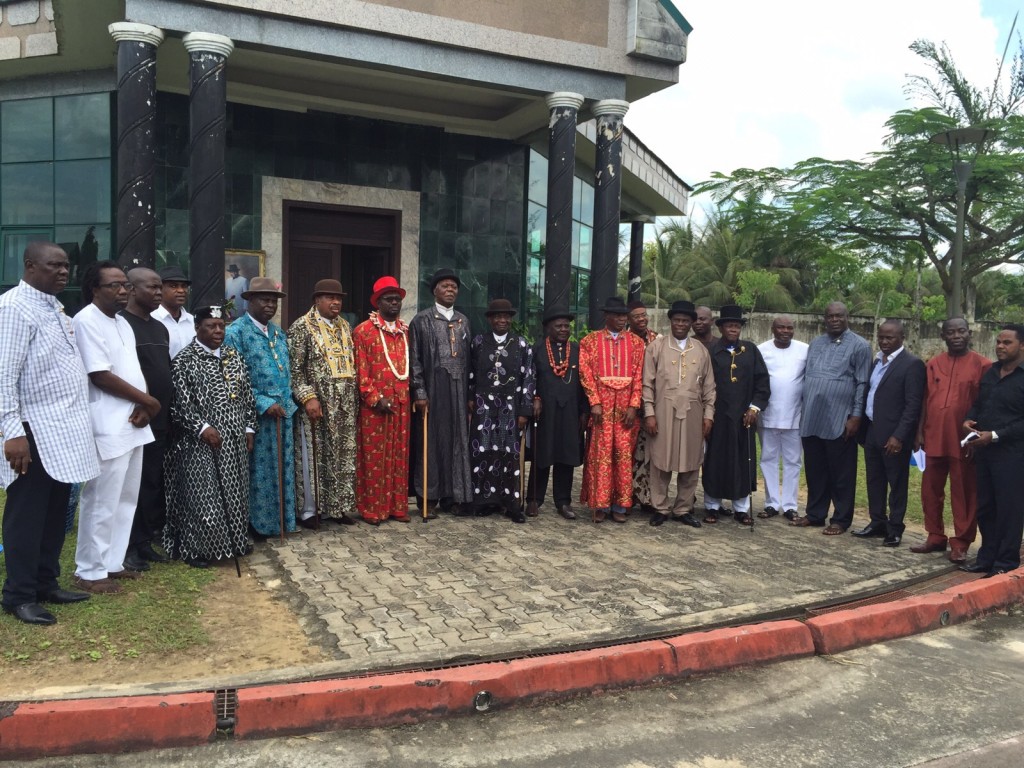 I had known Alamieyeseigha since 1998. Over those years, I can only testify to his goodness. I cannot speak of his sins, that is for God. But my testimony is that Alamieyeseigha was a good man. He loved life, native soup, vegetable soup, eba, unripe plantain, fine and spacious house, but not a vanity for clothes, he loved cars, he loved to dance and he admired beauty. Alamieyeseigha carried his burden of leadership with a smile. Never complaining, always cheerful, always optimistic and always positive.
Alamieyeseigha was forceful, open and accommodating. He was never rigid; he would say, "if you convince me I will bow to superior argument. " Alamieyeseigha was a man of peace, never confrontational, never argumentative but persuasive, though firm in his belief. He hated oppression, he hated injustice and he passionately hated hypocrisy.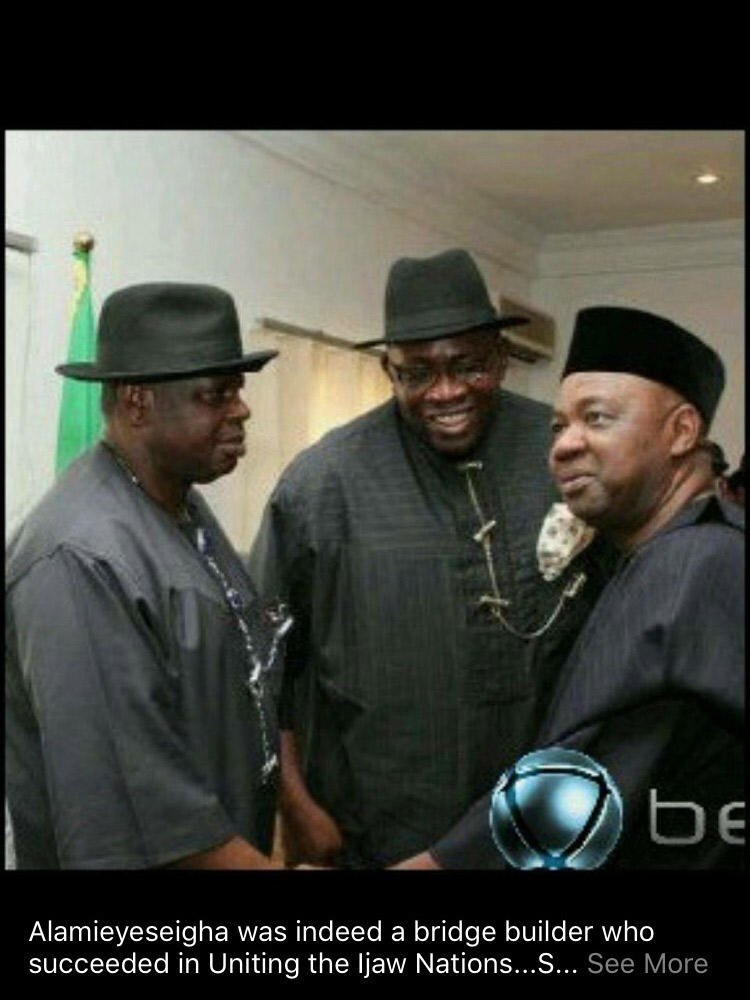 Alamieyeseigha's strength, which most people mistook for weakness, was his large heart. Alamieyeseigha forgave unconditionally. He forgave all the members of the committee that recommended his impeachment in 2005. He told me, "I have forgiven the Chief Judge, Justice Emmanuel Igoniwari; I have forgiven the Speaker and fifteen members of the Assembly that impeached me." He said, Steve, "I have forgiven our sons and daughters that plotted my arrest and impeachment. I have even forgiven the British Police, I have forgiven former President Olusegun Obasanjo. I have forgiven all those who plotted my downfall, including those who carried coffin on the street."
I testify that, in truth and indeed, Alamieyeseigha forgave them all. He attended their mother's funerals,   father's   funerals, birthday parties, daughters and sons weddings; he celebrated with them and mourned with them. To paraphrase Ralph Mc Gill (1898-1969), "One of the shameful chapters of this country was how many of the comfortable— especially those who profited from the misery of Alamieyeseigha – abused him. But he got even in a way that was almost cruel. He forgave them."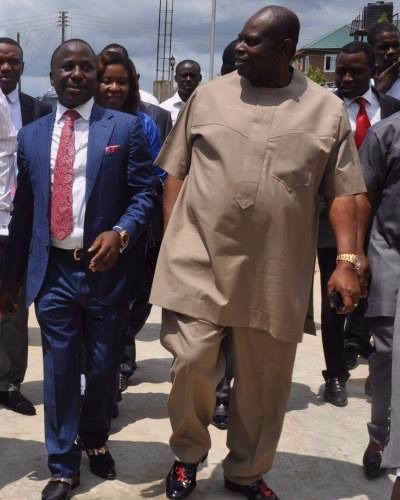 Alamieyeseigha was a patriot to the core. When, in 2003 and 2004, kidnapping was finding its way into the Nigerian vocabulary;  when the reason for kidnapping was not for the  demand of millions of Naira, but out of frustration of the people deprived of their God-given  wealth and right to manage their resources, denied of participation in the  politics of their country. The youths were demanding for attention, calling on the Federal Government to take notice of their suffering in a land of plenty, a land that is benefiting from the crude oil in their underbelly, yet they have nothing to show for it. At that time I had the rare courage to dare go with Alamieyeseigha to Sangana Sea to rescue thirteen foreign nationals held hostage on an oil platform. We risked our lives. I thought I would die. In that boat at that point when I was sure we would not return back home, Alamieyeseigha told me: "My brother, remember we fought for Nigeria, the Ijaw Nation is the thread holding Nigeria together, we must do our best for our country." When those young Ijaw boys saw Alamieyeseigha, all of them prostrated and greeted him: "Governor General nuooo, Governor General carry go.'' That was the respect, that was the esteem, the man commanded. Alamaieyeseigha was a great man, a great Ijaw man, above all he was a Nigerian patriot. At that time, President Olusegun Obasanjo wrote him a letter thanking him for risking his life, "Our Nation owes you a debt of gratitude."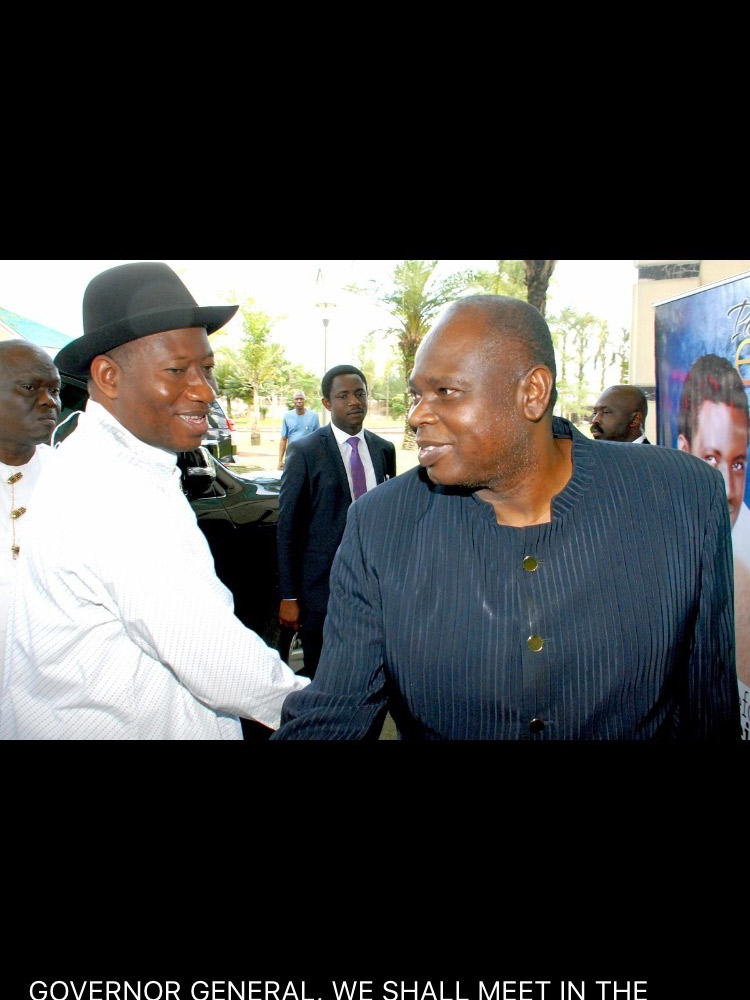 Alamieyeseigha was truly detribalized. He was the Ganuwan Katsina; his friends were the true sons of the North: Abdulsalami, Hassan, Bayero, General Ibrahim, Abubakar, Sale, Aliyu. He was honoured in Yoruba land. The Oba of Lagos was his friend, the late Ooni of Ife was his friend, Tinubu, Bukola, Olubolade, Olurin, Akande, AVM Adeleye who was the Military Governor of old Rivers State appointed Alamaiseyegha his Military Assistant (M.A). The Ibos loved him. Uche Chukuwumerije who appointed him Special Assistant when he was Minister of Information; Okolo, Ojukwu, Osifo, Pius and many others were his friends from the South-east. In the South-South, Alamieyeseigha was the Niger Delta Resource Control Champion, irrepressible and unstoppable.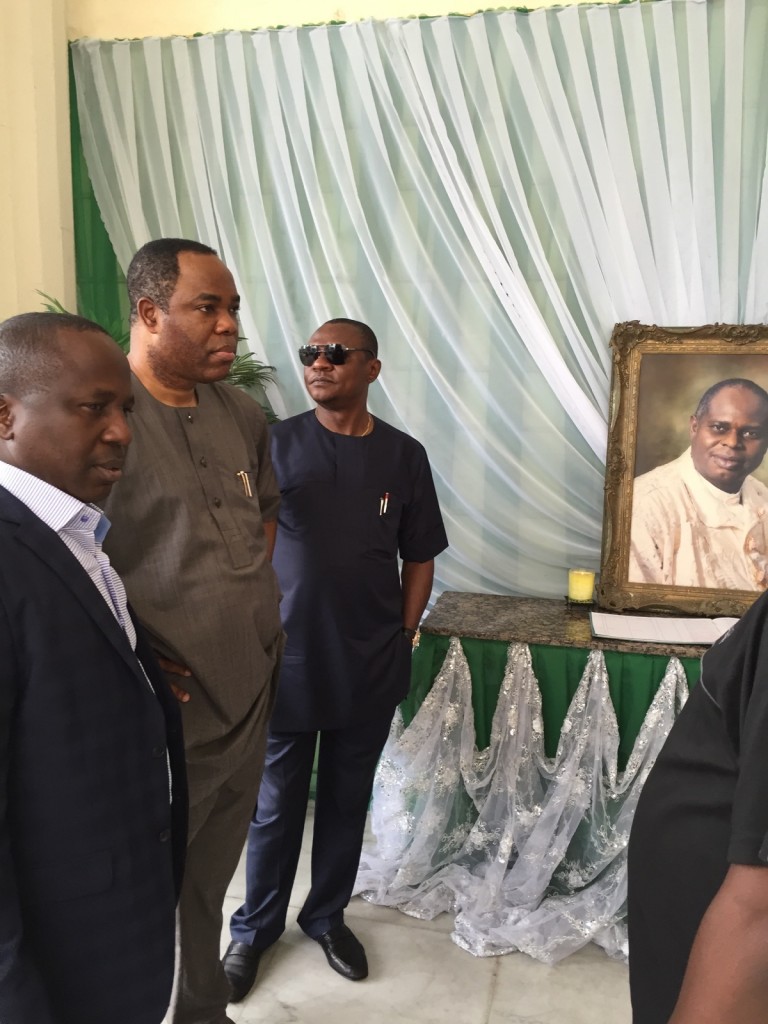 In all his actions Alamieyeseigha was always in support of one indivisible Nigeria. He had made it clear that fighting for resource control was a National responsibility, he used the Niger Delta only as a reference place, that the country must be fair to all.
Alamieyeseigha –-His day is done. While we cry and mourn, what will we remember him for?  I will remember Alamieyeseigha as a man who loved unconditionally. I will remember how Alamieyeseigha approved N24million for Mrs. Ojoru, a Level 10 civil servant, to fight cancer in London, I will remember how he approved N9million to a first class Chief to travel overseas for treatment, I will  remember how he asked me to go see an Ibo man in the hospital, in Lagos, how the man was flown overseas on the instruction of Alamieyeseigha, I know of a Brigade Commander, that the Army could not help, Alamieyeseigha and sent him overseas for treatment, I know of one Sanusi  who Alamieyeseigha sent to India for surgery, what of a Director in the SSS that was attacked by armed robbers at Abakaliki in Ebonyi State, I reported the critical condition of the man  to Governor Alamieyeseigha and he immediately sent his Commissioner for Health Dr. Baralete to fly the officer to Germany.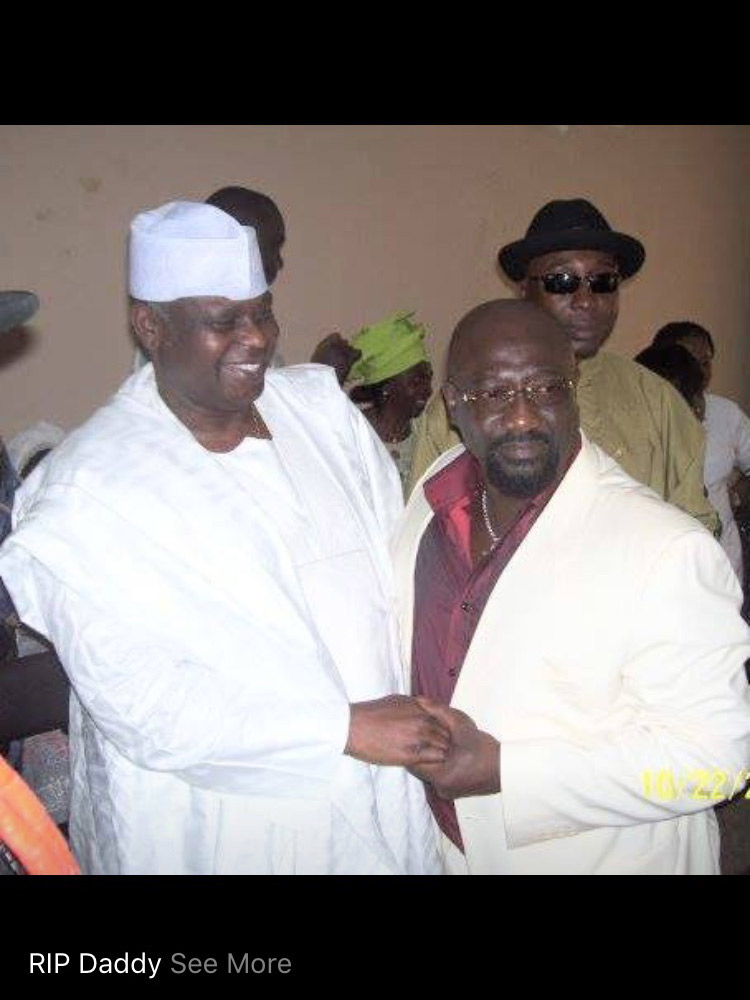 On 18th October, young men and women dressed in black marched through the streets of Yenagoa to condole with the family of Alamieyeseigha at Opolo. I know most of them; these are young Bayelsans Alamieyeseigha had sent overseas, specifically to study in Russia, Belo Russia and Ukraine. Bayelsa state, I remember vividly as pioneer Commissioner for Agriculture, had only one veterinary doctor, Dr. Seiyefa, who was my Permanent Secretary, the Yenagoa General  Hospital probably had only two indigenous  doctors. Today,  thanks to Alamieyeseigha, Bayelsa has upward of hundred medical doctors, numerous master's degree holders and PhD's. I remember that even while he was in detention he directed that Bayelsans who had applied for the special scholarship programme be given their monies. At a special ceremony at the Women Affairs Auditorium, I handed over cheques worth millions of Naira to beneficiaries: N5million for Master's degree and N10million for  PhD students going overseas. Today, most of them are back and contributing to the development of our country.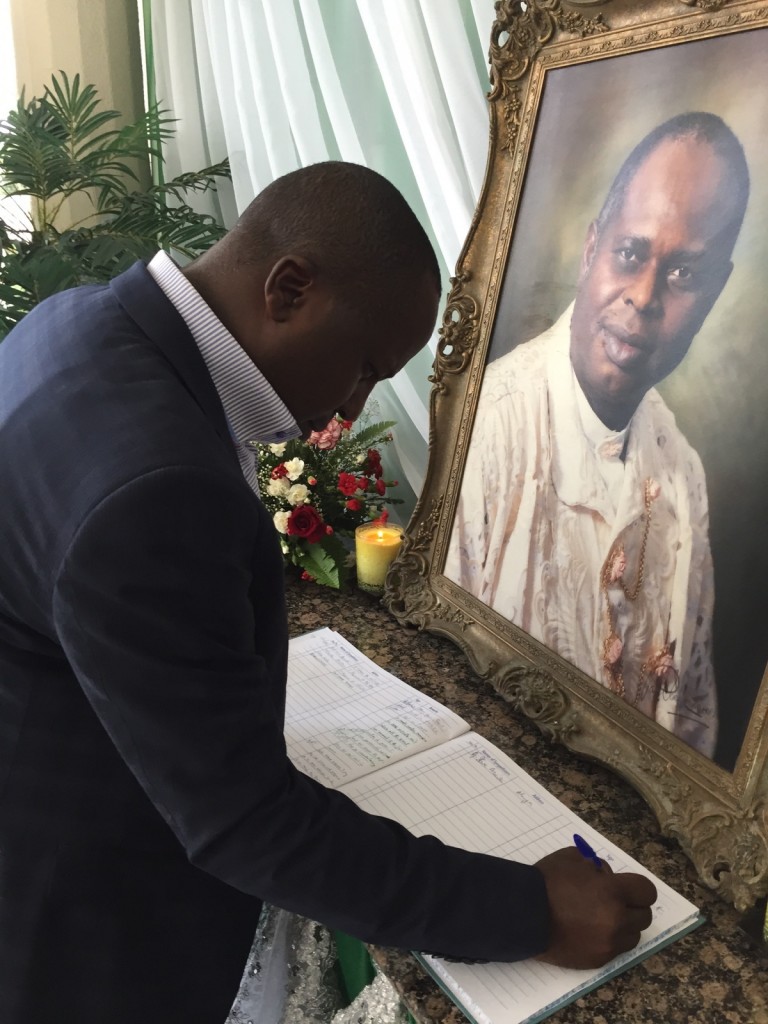 Alamieyeseigha established the Niger Delta University at Amassoma to check youth restiveness in the Niger Delta. To support the University faculty, Alamieyeseigha established a special scholarship programme to send University lecturers overseas to study for Master's and PhD. Today, some of the beneficiaries are Professors at the University. I know this, because I was there and I am still at NDU as a member of the University Governing Council.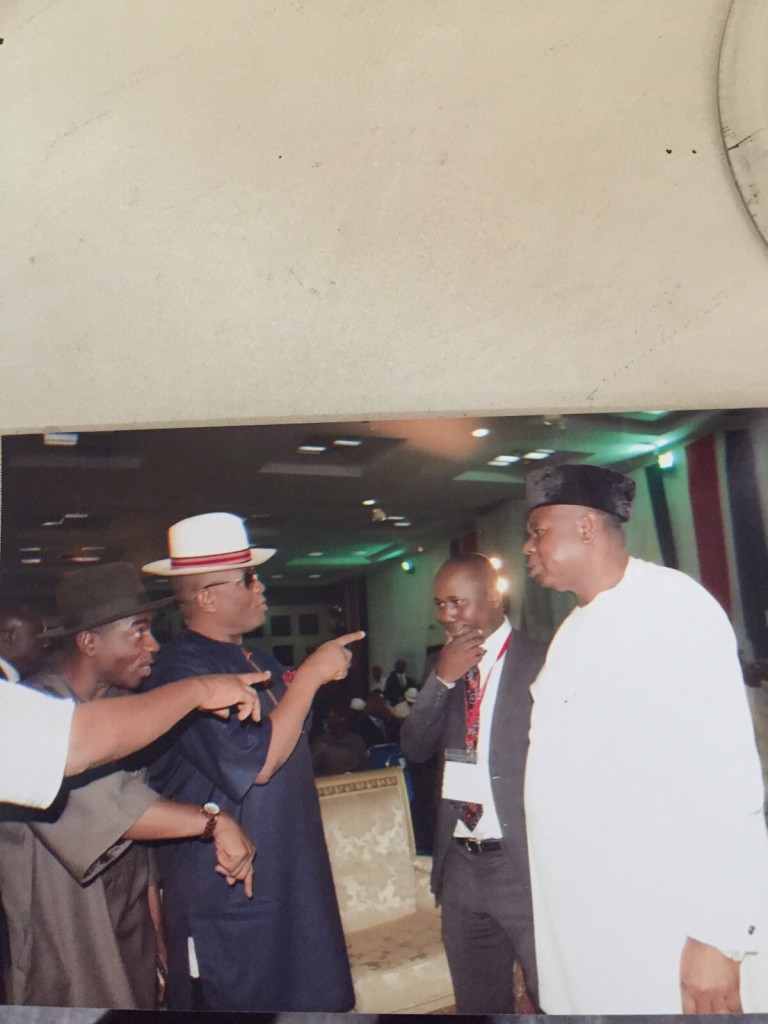 I remember Miss Yokorigha who received US$100,000, to study in Brazil. I know of Dr. Owei, current Commissioner of Health, who Alamieyeseigha sponsored to Germany to study plastic surgery; I know of Engr. Agina of the Ministry of Works Alamieyeseigha sent to Germany to study Bridge Engineering. These people I have written about are alive and I do expect them to speak up and honour this lover of education.
I once asked Alamieyeseigha how he would like to be remembered. "Alamieyeseigha," he paused. "Izon man, from the Niger Delta. I am a full Nigerian, I am very proud of this privilege God has given me. Nigeria has been unfair to me yes, but many Nigerians have been good to me, I love Nigeria." Then he burst into laughter. Alamieyeseigha's legacy, to me, was his faith in his country, his humility, his courage. Alamieyeseigha was a fearless man. A man who spoke the truth, a man who stood for justice and equity. A man who stood up for the minority. A man who gave his all to and for his people, the Izon Nation.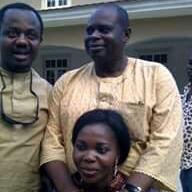 Now, let me say this. My opinion may not be popular; but this is what I know of the man. Alamieyeseigha was a good man. Writing about him in past tense brings tears to my already over-worked eyes. Alamieyeseigha was truthful to us. He apologized for the pain he caused us. He cried for the humiliation his family, his friends, and the Izon Nation suffered on account of his sins. He asked for forgiveness, just as he forgave us all. Lois McMaster Bujold said: "The dead cannot cry for justice, it is a duty of the living to do so for them."
To the Izon nation, to the people of Bayelsa, now that Alamieyeseigha is no more, the one the wife calls Caterpillar, the one I call General, the one Izon people knew was their leader, the one we knew as our Governor General of the Izon Nation, the one Nigeria knew was a patriot. We must now bury our differences, political, social, cultural, whatsoever and come together as a people, work for the development of our people and state. John Donne (c. 1571-1631) wrote: "Any man's death diminishes me, because I am involved in mankind, and therefore never send to know for whom the bell tolls. It tolls for thee."
Abraham Lincoln, the 16th American President, said famously: "The world will little note nor long remember what we say here, but it can never forget what he did here. It is rather for us to be here dedicated to the great task remaining before us – that from these honoured dead we take increased devotion to that cause  for which    he gave the last full measure of devotion; that we here highly resolve that these dead shall not have died in vain.''
In conclusion, let the world know that Alamieyeseigha as Governor of Bayelsa State did so much. However, he could have done much more if he had been allowed to finish the race. He commenced the construction of the 500-bed hospital (Dickson is improving on it), he built the Banquet Hall, he built the Opolo Commissioner Quarters, he built the Azikoro Housing Estate, he built the Treasury House, he built the super guest lodges behind the banquet hall, he built the Sani Abacha Road. He proved to Nigeria that the Niger Delta terrain should no longer be an excuse, by constructing the Yenagoa – Amassoma Road, the first time anybody or government had dared to construct a road to the heartland of the Delta. He dualized and built the first major highway in Bayelsa – the Yenagoa–Mbiama  Road, he built the College of Arts and Science, he built the Secretariat, etc.
Now, therefore, I will end this testimony with the words of Benjamin Franklin, American scientist and Philosopher, "The body of Chief D.S.P Alamieyeseigha PhD, JP, First Civilian Governor of Bayelsa State, Governor General of the Izon Nation, Politician, (like the cover of an old book, its contents torn out and stripped of its lettering and  gilding) lies here, food for worms, but the work shall not be lost, for it will (as he believed) appear once more in a new and more elegant edition, revised and corrected by the author." Chinua Achebe in his book, "A Man Of The People," (1966) Chapter Thirteen wrote: ''In such a regime (the government of Chief Nanga in Nigeria), I say, you died a good death if your life had inspired someone to come forward and shoot your murderer in the chest without asking to be paid." No one will kill to revenge Alamieyeseigha's death, but I tell you today that history will be very kind to him. I know this, because his biography will stand the test of time for generations yet unborn.
This piece was sent in from Johannesburg, South Africa, by Prof. Steve Azaiki (OON), former Secretary to the Bayelsa State Government.
http://www.ngrguardiannews.com/2015/11/diepreye-alamieyeseigha-his-day-is-done/